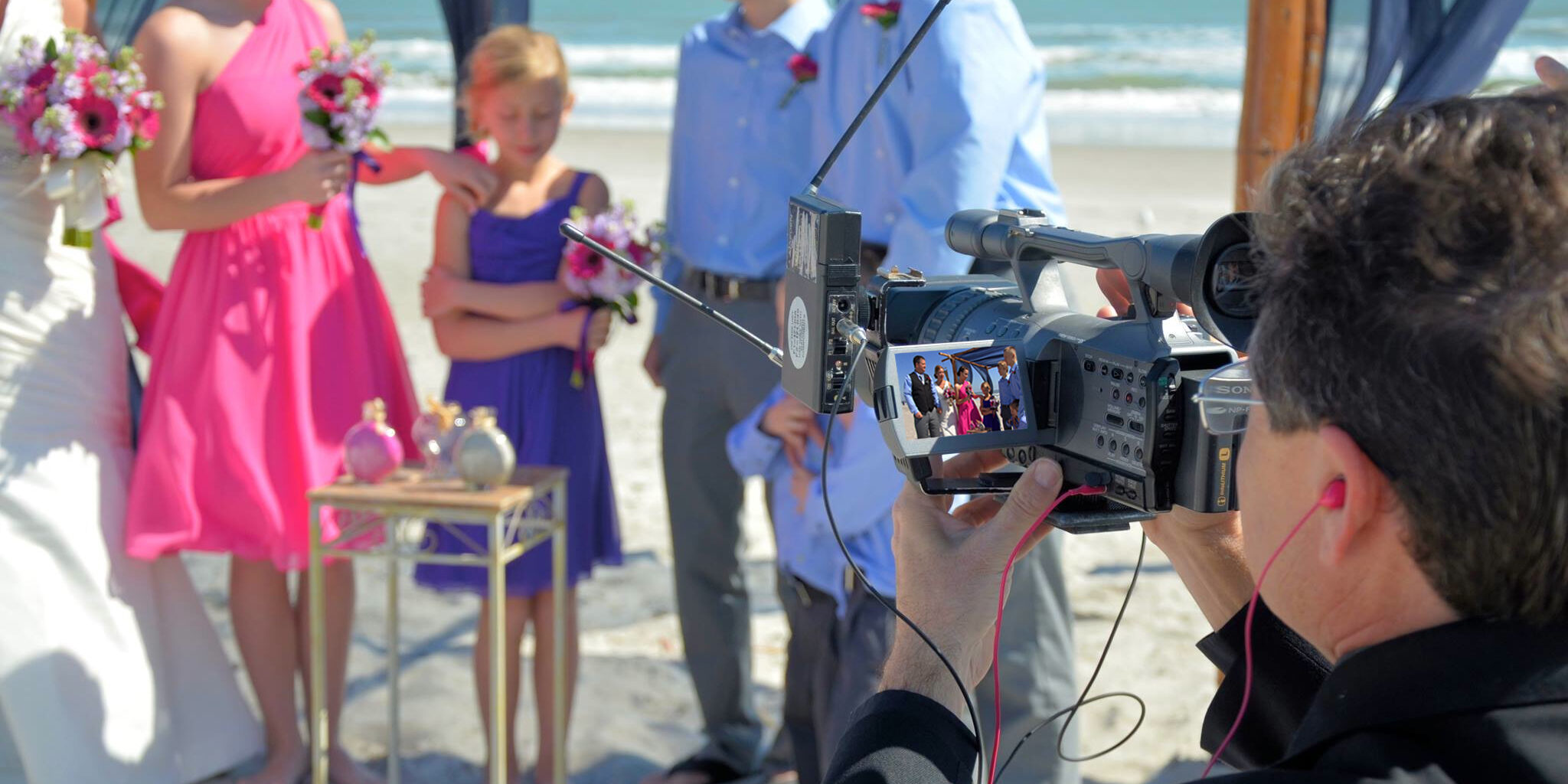 Dillon Digital Video captures the memories! Serving the Brevard's Space Coast and all of Central Florida, we have been told by many of our past clients that their wedding video was their first real opportunity to "see and hear" how their special day unfolded. The day goes by so fast! We take great pride in making that opportunity a special one.
Our years of professional experience helps to insure that we are capable and competent to consistently capture those critical moments. We believe that your videographer must be able to anticipate the action; not chase the action! Our staff of skilled, experienced videographers are professional in appearance, congenial, and thoroughly trained. We strive give your important day the personal touch.
All of our videos are shot in High Definition, with final video delivered on DVD or Blu-ray Disc format. We utilize wireless microphones whenever possible, to record optimum audio. All post-production is digital, performed on our state-of-the-art non-linear editing system, insuring the highest level of color representation, clarity and quality in our finished product.
Our Wedding and Event packages range from single camera coverage, to multi-camera packages. We also offer many customized features!
Our main goal is to eliminate much of the stress that naturally comes with coordinating a special event. Our videographers take great pride in working amicably with our clients, as well as with the other professionals hired by our clients. We firmly believe that a wedding, or special event, is a time for celebration. When our clients reserve the best professionals available, months in advance, they should be afforded the luxury of enjoying that special day with little concern over performance or competence. Time and time again, Dillon Digital Video delivers a quality keepsake; a collection of memories to be treasured for years to come.
Schedule a FREE consultation TODAY!
Drop us a line today for a free quote!